Frozen Review Princess Elsa (Menzel) can create snow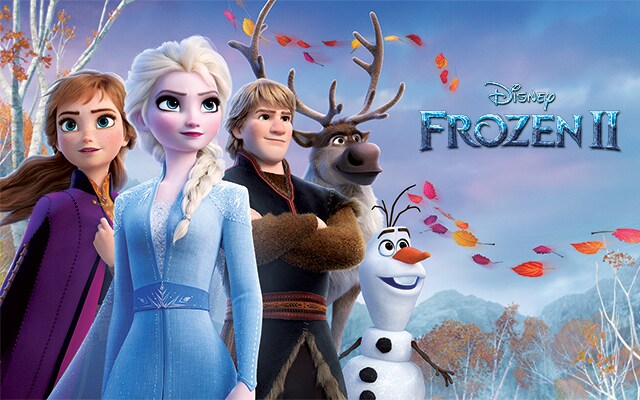 Princess Elsa (Menzel) can create snow, and as a child she accidentally injures her sister Anna (Bell). She tries to control her gift, but when her power is revealed at her coronation, she flees in panic — plunging the kingdom into eternal winter. Anna must go after her and find a way to undo the spell.
Disney has always taken a fast and loose approach to adapting classic fairy tales, adding dragons to Sleeping Beauty, talking crabs to The Little Mermaid and dancing teapots to Beauty And The Beast. But their adaptations also have distinct phases: there were the early,
faintly Germanic fantasies; the lacklustre '80s and the feisty '90s princesses. Now we're in the Tangled era, notable for big Broadway numbers,
large quadrupeds that act like canines and adjectival titles that don't mention the heroine.
The result here is that a story about two sisters — powerful, scared Elsa (Idina Menzel) and good-hearted Anna (Kristen Bell) — is planted in,
and occasionally obscured by, an almost entirely male supporting cast.
The emotional moments are powered by the bond between the manga-looking, wasp-waisted sisters — their eyes literally bigger than their stomachs —
but the comedy comes largely from the buddy relationships between the guys, heroic ice-harvester Kristoff (Jonathan Groff),
dog-like reindeer Sven and sentient snowman Olaf (Josh Gad).