TAKE A TOUR OF A SPANISH PIED-À-TERRE THAT'S FULL OF SURPRISES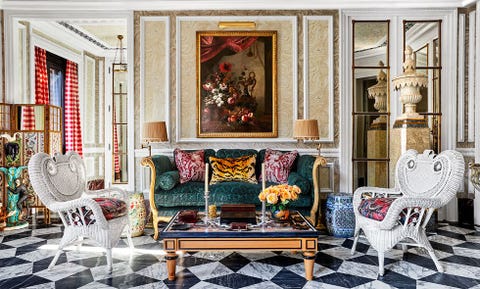 SALONIn the salon of Amaro Sánchez de Moya's
apartment in Seville, Spain, the 19th-century French sofa
is in a Nobilis fabric, the wicker chairs are American,
and the cocktail table is custom.
The Napoleon III screen is in a Pierre Frey fabric, the Makrana wallcovering is by Matthew Williamson,
and the 18th-­century artwork is French.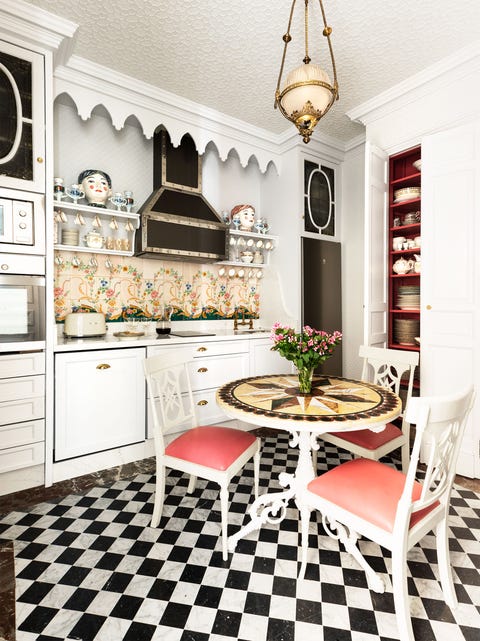 KITCHEN The vintage garden table and chairs are Spanish, the pendant is Napoleon III, and the custom hood is flanked by 19th-century Spanish vases.Ricardo Labougle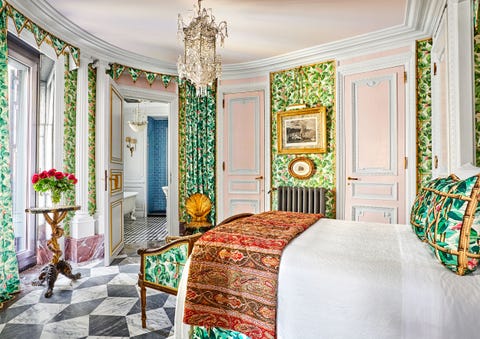 BEDROOM The bed is dressed in linens from Matarranz Ropa de Casa and the curtains and upholstery on the early-20th-century
French settee are in a Zuber fabric;
the wallpaper panels are in the same Zuber pattern.
The gilded 19th-century table and chair are Italian,
the 1940s crystal La Granja chandelier is Spanish, and the engraving is by Pierre Paul Prud'hon.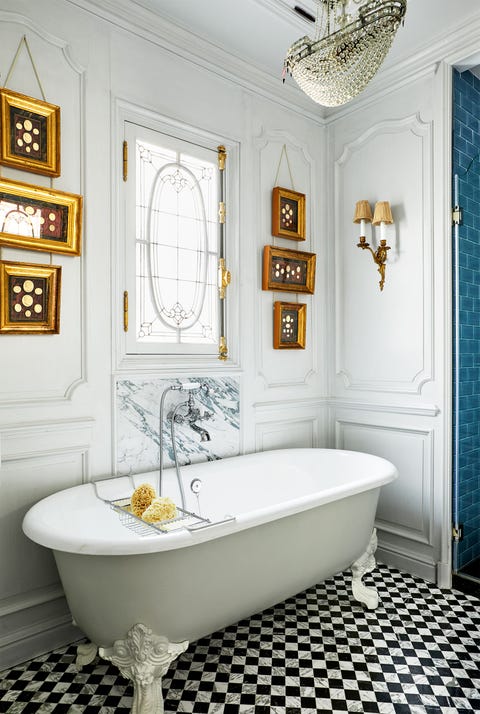 MAIN BATHROOM The tub and fittings are
by Cifial, the 1950s boat-shaped chandelier is Spanish, and the antique sconce is French.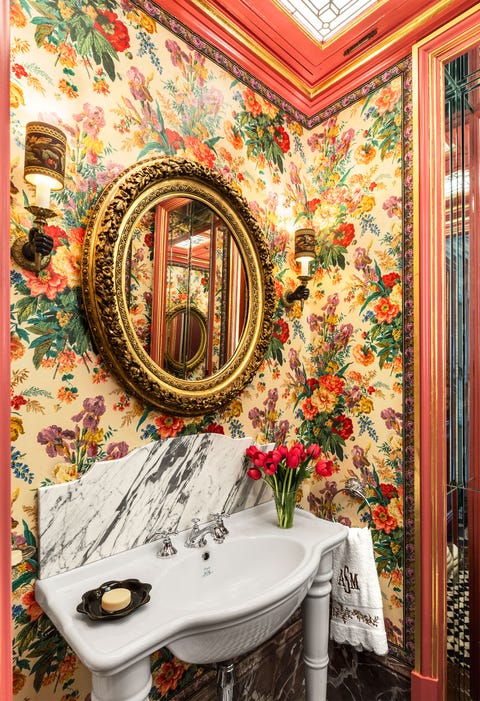 POWDER ROOMA Louis XIV–
style mirror hangs above a Ceramica Althea sink, and the antique wallcovering is French.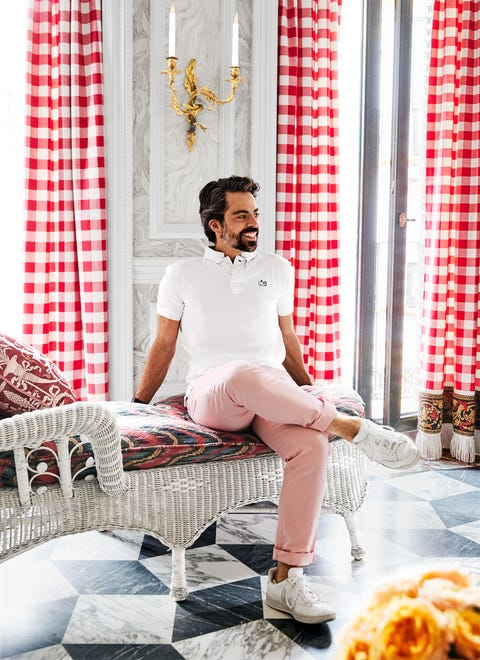 THE DESIGNER Sánchez de Moya in the salon,
where the red and white–checked curtains are in an Alessandro Bini fabric.  ออกแบบบ้าน